Senior Property Management Officer
Have you got a proven track record of delivering an exceptional front line and customer-focused property management service? Do you have excellent technical skills in leasehold or property management? Are you looking for your next step?
At Notting Hill Genesis, the Property Management Officer (PMO) is the local expert for the properties that they manage and the first point of contact for residents' concerns about the buildings and estates that they live in. The PMO sets the service charge, manages income collection, arranges repairs and ensures that our properties are clean and safe. Our SPMOs do all of this and more to support our teams in providing services to our leasehold residents.
SPMOs are strategically deployed across the service to trouble-shoot and problem-solve our most challenging issues and so the role varies to meet the needs of the business and the team in which the SPMO is placed. An SPMO might manage a particularly challenging portfolio of properties or deliver projects that support the work of our teams.
SPMOs are also required to use their skills and experience to support more junior staff members in their learning and development. SPMOs will also provide cover for and directly support the Leasehold Manager as well as taking the lead on some aspects of team performance.
This role is challenging and is crucial to our commitment to provide a compliant, professional and customer focused property management and leasehold service. We will be looking to you to set the highest standards in the service we provide our residents and be a role model to our PMOs.
A successful candidate will need to be an outcome orientated problem solver with the ability to use their experience and knowledge to identify faults, plan and deliver a strategy to resolve them. To do so, they will require the organisational skills, tenacity and enthusiasm to plan their work effectively, set clear milestones and drive projects through to completion. They will also have the courage and resilience to tackle difficult problems and see them through to a conclusion. In addition, they need to be customer focused with a proven ability to communicate difficult messages and provide options in a sympathetic and transparent manner. Great relationship building skills that enable them to collaborate with other departments and contractors to implement solutions or complete projects are also essential.
It's an exciting time to join us as we shape our future as one of London's leading housing associations. We are an entrepreneurial social business with real commercial sense. Our leasehold team manages over 18,000 properties and is an award-winning service that is passionate about creating thriving communities for its residents. The profile of our properties is varied and interesting, ranging from smaller street properties to new and historic developments across London.
In return we offer a competitive salary, generous annual leave, health cash plan, season ticket loan, life assurance and a generous contributory pension offer as well as other benefits packages. The appointed candidate will join on the starting salary which will increase to £48,390 after successful completion of six months' probation.
Application Process
To apply for this role, please email your CV and supporting statement to Tom at t.bullock@retinue-solutions.com. Your supporting statement needs to focus on the below three bullet points (totalling 1000 words max).
A paragraph to address your suitability in line with the role profile focusing on the essential knowledge, experience and skills.
Describe the impact of building safety legislation on leaseholders.
What does good resident communication look like?
Please see the Role Profile for further details. You can request this from our Recruitment Partner - Retinue Solutions.
For further information or an informal conversation regarding the role please contact Tom Bullock 07384 798 495 t.bullock@retinue-solutions.com
Please Note:
We have two vacancies available to applicants. One vacancy is a permanent role as a Level 2 SPMO and has a salary range between £43,644 and £48,390. The other vacancy is a fixed-term contract for 12 months and has a salary range between £40,743 and £43,644.
The level 2 SPMO is expected to undertake additional duties in delivering more technical projects and to matrix manage staff. This is reflected in both the salary for the role and the application process.
Successful applicants should expect to be deployed to either our office in Hammersmith or Kings Cross to meet business needs. Some travel to outlying schemes, regional offices or meetings outside of business hours will also be required.
Please note that should a redeployee apply for this role, then their application will be considered before any others.
SELECTION PROCESS
Applications close at midday on 27 September 2021. Candidates who are shortlisted will be invited to assessment and interview. We are planning to conduct any interviews and assessments on the same day, but you may be asked to attend an interview and assessment on different days.
How to apply
Our ethos is to provide equal opportunities to all, and to ensure we represent the communities we serve – we have joined the G15's diversity pledge to encourage ethnic (BAME) diversity in housing association leadership.
We welcome applications from candidates from all backgrounds. If you have the skills, experience and values we're seeking, please apply to join us and be part of an inclusive culture that celebrates diversity, equality of opportunity and provides a place for you to grow your career.
Please apply for this role with us online by emailing Tom Bullock t.bullock@retinue-solutions.com. If you are not able to apply online or require any reasonable adjustments in the application process, please contact Tom to discuss your requirements.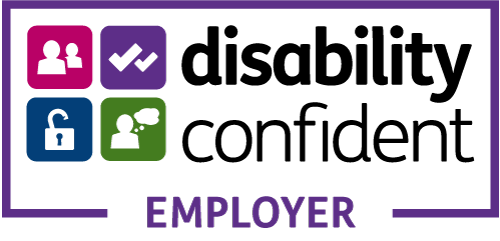 Further information on this vacancy