Head of Sales
Integrity, collaboration, innovation in residential sales. Sound like you?
Our sales team is passionate about giving Londoners the opportunity to love where they live – we sell great homes and reinvest our surplus in building more affordable homes and creating a better London. We're motivated by the positive impact that good quality housing has on people's lives.
As the Head of Sales, we need you to lead with integrity and by example. Our sales team works hard to deliver our exciting and varied sales program. You'll get the best from them by effectively selling your vision, supporting their development, and coaching them for success. We'll do the same for you.
As we face a changing property market, you'll be the critical link between our board and the sales staff on the ground. We'll expect you to develop and effectively communicate a sales strategy that is agile in response to the market, spotting and providing assurance on strategic risks. We'll give you autonomy to get things done; you'll need the corporate planning and influencing skills to match, ensuring individual sales schemes and their sales strategies are delivered on time through the corporate approvals process.
Collaboration through strong partnerships is vital. We know it and you will too. As we look to do more with partners and build the Notting Hill Genesis Sales brand, you'll need to be confident in building excellent professional connections that will enhance our business. Whether you're working with, our sales agents, media contacts, valuers or Local Authorities you'll have the gravitas to enhance our position.
This is a challenging role. It's also a huge opportunity. We're excited to work with and invest in a fantastic professional who will do it well. If you have a proven track record leading a sales team to deliver a volume residential sales program both private sales and Shared Ownership and the range of skills to fit the bill we would love to hear from you.
How to apply
Please review the attached role profile and send us your CV and supporting statement detailing how you meet the knowledge, skills, and experience requirements for this role.
Applications for this role close at 12pm on Wednesday 24th February 2021. Short-listed candidates will be invited to interview and assessments which will take place on 2nd, 3rd, or 4th March. Following this, there will be a second stage interview which will be arranged closer to the date
How to apply
We are proud signatories of the G15 group's diversity pledge to encourage more diversity in the boardroom and at senior level. The pledge on Black, Asian and minority ethnic (BAME) diversity commits NHG to reflect the ethnic diversity of the communities we work in at all levels and particularly at senior managerial, leadership and board levels.
We have under-representation of BAME colleagues at this level and are keen to fill this gap. We welcome applications from everyone. For this role, we especially encourage BAME colleagues to take this opportunity to grow their careers.
Please apply online, if you are not able to apply online or require any reasonable adjustments, please contact the HR team to discuss your requirements via jobs@nhg.org.uk.
As you may be aware, if an internal NHG redeployee applies for this role, their application will be considered before any others. In the event that this happens, we will let other candidates know. If you are a redeployee, please let us know that you have submitted an application by emailing jobs@nhg.org.uk.
Please note that this role is being advertised internally only and should not be shared with contacts outside of NHG as external applications will not be considered.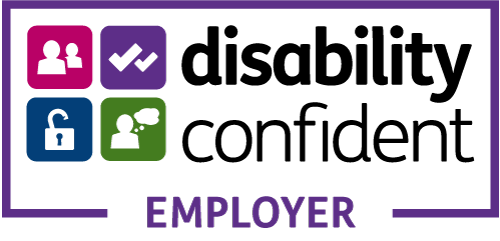 Further information on this vacancy